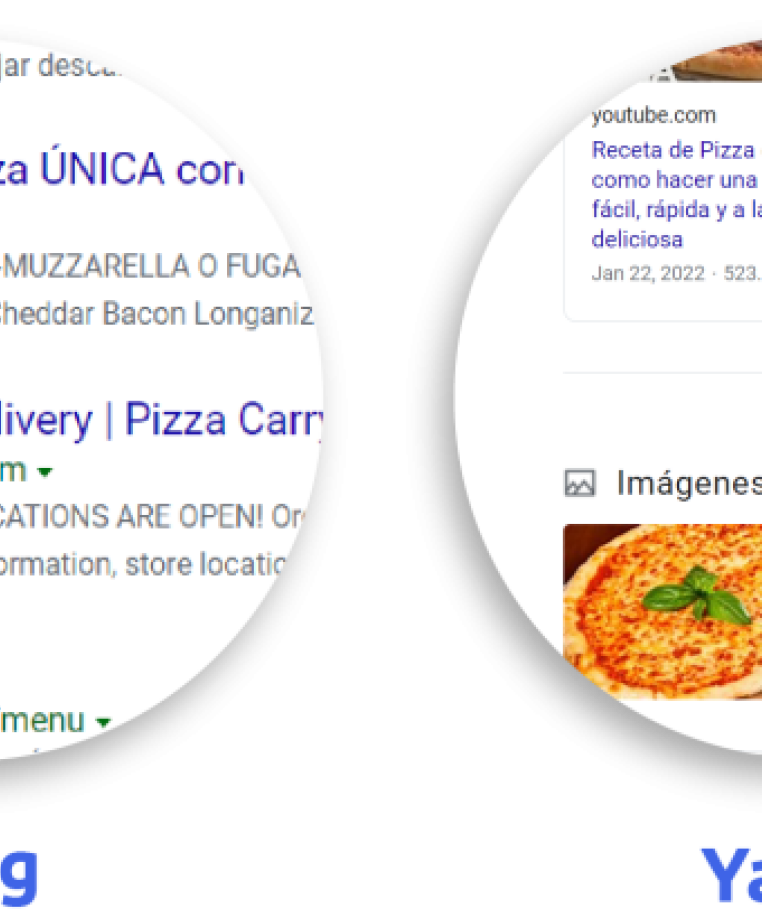 The Inside Story on Native Advertising –
Author: Pankaj Jain, Head – Httpool Native (India & SEA)
We hear the words 'Native Ads' on almost every new advertising platform these days. My first encounter with native ads saw a search result page on a classified website. They had Google search ads above their results, and the font, text, dimensions, and appearance were exactly like their own results. You must be wondering how a Google search ad is termed as "native"? Let us start by outlining the meaning. An advertisement that fits naturally and reasonably with the page's content is classed as a native ad. As a user, you are not able to differentiate between ads and the page content. The publisher's only obligation is to mark that the content as sponsored somewhere within the frame.
Why Native?
Why do publishers prefer native ad placements to regular website ad banners? The answer is RPM (Revenue Per Mile – 1000 impression). While content is key to attracting users to a business website, publishers will work with various ad models, and their advertising revenues depend on how many users click on the advertisement. With native ad placements, the click-through rates are the highest. In my view, even companies such as Google took time to understand that the real money lies in showing ads above the search results and not on the sides. Think for a second, how many times have you clicked on advertisements from the Google search result page, assuming it was an organic result. Today, leading digital media platforms such as Facebook, Linkedin, and Twitter all use this tactic. We have platforms like Outbrain, Taboola, and MGID, all dedicated exclusively to native advertising needs.
Top 3 Native Placements
Here are the top 3 native ad placements that I advise my clients to use:
1) Search Ads
2) In-feed Ads
3) Recommended Widgets
Search Ads –
The concept of Native Search Ads started with adding an internal search tool on the publisher's website. Publishers could choose to either develop an in-house agency or use the one provided by Google and Yahoo. If you use the tools, they carry ads and search results, sharing revenues with the publisher. For large portals, especially aggregators and classified sites with more user-generated content, the search result page was the most visited page after their homepage. The revenue model is always used for advertisements for any publishers that do not have a product to sell. Generally, click-through rates (CTR) of a display advertisement is anything between 0.05% to 1% based on relevance. If you get 1M page views, and CTR for your banner ads is, for example, 0.10%, CPC says $0.05, net revenue for a publisher for 1M page views would be $50. If your second most visited page is the search result page and right above your website results, you have text ads that look exactly like your organic results, CTR for those ads will be anything between 3-6%.
text
Taking an average of 4% for a quick calculation, we are looking at revenue between $50 and $2000. It is now easy to understand why this form of native ads became so popular.
Search result pages of search engines have their ads placed right above the organic results. Both the organic and paid results look exactly alike, down to the font size, font type, and positioning. The one difference is the introduction of the word "Ad" shown beside the results. Below is a depiction of the appearance of native search ads. (image courtesy IAN Native Ads report) appearance of native search ads. (image courtesy IAN Native Ads report)
In-Feed Ads –
The most significant example of this ad format is Facebook. First, sponsored stories were introduced in 2011, and since then, Facebook's ad-revenue has continued to grow year on year, alongside their share of voice in the advertising space. (Image courtesy – Facebook).
text
In-Feed ads give readers a seamless experience; you are reading a feed, followed by an ad-feed that looks very similar. Technology tries to show the ad most relevant to your interests. A call to action motivates the reader to click, and in turn, generates ad-revenues for the publisher.
Recommended Widgets –
This ad-format gave birth to entirely new tech platforms currently dominated by Taboola, Outbrain, Ad You Like, MGID, and more. These platforms are the ones that made the native advertising ecosystem a buzz word. The native tech platforms increased the awareness of this type of advertising. Today's most precious user is the one who patiently reads a piece of content and then moves from one to the other. Recommended widgets are usually placed below such content pieces, allowing users to continue their reading experience. Previously, it was difficult for a publisher to generate substantial revenue from users reading the content piece; however, recommended widgets' introduction changed the game. Last year, Taboola offered $850M to buy-out Outbrain, and the combined entity's market value was estimated to be close to $2B. Now, these are the top two players in the market. While the deal was called off this year, you can imagine the value chain building in the advertising world. (image courtesy IAN Native Ads report).
text
Mordor Intelligence reports that the online advertising market was worth around USD 304 Billion in 2019 and was expected to surpass USD 980 Billion by 2025. However, due to COVID-19, IAB estimates close to 24% of media buyers had stopped their campaigns. When we look at the recommended widget providers' business size, we may assume that the Native ad market is not even 1% of the total ad spend. However, incorporating Google's search ads revenue, in addition to ad revenue from platforms such as Facebook, Twitter, and Linkedin, we will start to see substantial numbers. That is the power of Native Advertising in today's market. Mordor's findings show that the online advertising market may continue to grow globally at 21.6% CAGR. My understanding is that the dominance of Native Ads could also be expected to continue to grow.
With native ads appearing across all platforms, from Google to Facebook, Twitter, and LinkedIn, Taboola, and Outbrain, they have become a great way to have customers engage with your brand.
Future Trends
We have seen that native ads are the way forward for advertisers, and as such, marketers will continue to invest in native ads.
Some of the trends we foresee in 2021:
Overall digital spending is expected to grow at a yearly rate of 34% globally. While Video ads dominance will continue for another five years, especially for creating awareness, Native ads will see tremendous demand from marketers and dominate across all the other user journeys for a brand.

Native ads on social platforms will be the key growth driver for native ads. It will be well supported by artificial intelligence and user preferences.

The recommended widget-led native ads market share will grow further as more publishers move away from traditional ad placements. Primarily because the revenues per 100 impressions that native ads fetch are much higher than other ad formats.

Use of Google Search native ads will continue to be used more out of need than a want. While this type of native ad spend is expected to grow, it will not be dominant compared to the others.
Nevertheless, relying solely on native advertising and willing to work by itself is not enough. While a lot of the work is already completed by the algorithms behind the ads, fully understanding your target audience, designing efficient apps, and outlining a clear strategy are the main factors leading to the success of native campaigns.
As in the case of any advertising activity, setting your goals is of utmost importance. Keep stock of the situation regularly; this will help plan or modify your approach. Developing and analyzing performance will help you align your campaigns with your marketing goals.
Finally, marketers know that adopting an open-minded and flexible approach makes them more successful. Don't be afraid to try different channels, audiences, and content pieces and find your best performance areas.
Market Opinion on Native Advertising 2021
Aninda Gupta.
Marketing Lead – Media & Digital
Saint-Gobain Gyproc India
The importance of native advertising grew significantly in 2020 on a global scale. Due to its inherently non-disruptive ad formats, native advertising drives incredible user engagement with in-feed paid content. It organically weaves into the context of the article, game, or any additional formats. Today, native ads are placed with newer options such as news feeds, recommended content in the website widgets, social media posts and are not just limited to sponsored posts or paid media content placements.
One of the earlier limitations of native ads were scale-up options. Still, today's native technology partners can programmatically scale experiences across different screen sizes, mobile, web, apps, and social media without compromising the content.
The growth in digital content consumption and digital engagement behaviors has led to a more relevant and personalized way of content development.
Two growth avenues of future native ad formats stand out in particular. Firstly, audio content opportunities are growing all the time. It's not only podcasts but also other forms such as audio guides. So, having audio versions of your native article can be an opportunity to explore. With the emerging power of audio consumption, in the future, native ad formats might see audio ads as in-feed without disruption to the user, as an answer to new growth avenues.
Secondly, innovations and Martech solutions raise the bar for the quality of content. With a key focus on user experiences, XR is an exciting new field for digital advertisers. XR experiences include 3D formats, 360-degree view, VR, AR, and more. This emerging field of XR can be a new lever for native ad formats and a promising future for mobile native advertising.
Shibu Shivanandan
Founder & Managing Director, PivotRoots
text
Unlike the other digital ad formats, native breaks the clutter as it's non-intrusive and appears as part of the content rather than a banner or any other ads. Since there is a massive amount of content available on the internet, there is an abundant supply of native inventory, resulting in relatively low traffic costs. It's contextually relevant inventory; the traffic generated is highly relevant, leading to better conversion ratios and making business sense.
Programmatic Native ads are the most significant advantage to the industry – with the shifting from static to programmatic media buys, there will be massive changes seen across planning, buying, and optimization. Programmatic Native will offer advertisers both consolidation and scale.
Nowadays, Native is accessible via all major DSPs, allowing marketers to combine media buying across all advertising formats through their preferred platform. This will be a great win if all the variables are being consolidated into one platform, combining the audience collection, in-sighting, and attribution under a single lens.